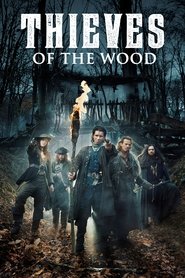 Thieves of the Wood
Thieves of the Wood is a movie starring Stef Aerts. Charismatic highwayman Jan de Lichte leads the oppressed and downtrodden in a revolt against the corrupt aristocracy of 18th-century Belgium.
Rated: 5.6/10 with 31 votes.
Genre: Drama, Action & Adventure, Mystery
Actor: Stef Aerts, Ruth Beeckmans, Dick Carlier, Peter De Graef, Manou Kersting, Iwein Segers
Director:
Duration: 60 min.
Quality: HD
First Air Date: Jan 02, 2020
Last Air Date: Jan 02, 2020
Production:
Views: 248.706