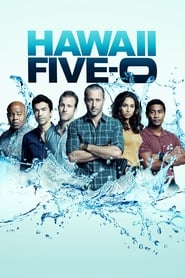 Hawaii Five-0
Hawaii Five-0 is a movie starring Alex O'Loughlin. Steve McGarrett returns home to Oahu, in order to find his father's killer. The governor offers him the chance to run his own task force (Five-0). Steve's team is joined by Chin Ho Kelly, Danny "Danno" Williams, and Kono Kalakaua.
Rated: 6.9/10 with 499 votes.
Genre: Action, Crime, Drama
Actor: Alex O'Loughlin, Scott Caan, Ian Anthony Dale, Meaghan Rath, Beulah Koale, Taylor Wily, Dennis Chun, Kimee Balmilero, Chi McBride, Katrina Law
Director: Andie Neumann
Duration: 42 min.
Quality: HD
First Air Date: Sep 20, 2010
Last Air Date: Mar 27, 2020
Production: CBS
Views: 55.85