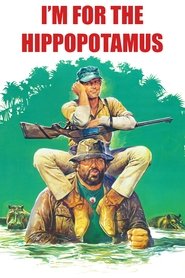 I'm for the Hippopotamus
In Africa, Slim and Tom don't like it when a German tyrant starts selling all of the African wildlife to Canadian zoos. Slim and Tom must teach this guy a lesson by beating the hell out of him and his gang.
Genre: Adventure, Action, Comedy
Actor: Terence Hill, Bud Spencer, Joe Bugner, May Dlamini, Dawn Jürgens, Ben Masinga, Les Marcowitz, Sandy Nkomo, Malcolm Kirk, Johan Naude, Mike Schutte
Director: Barbara Alberti
Country: Italy
Duration: 95 min.
Quality: HD
Release: Nov 30, 1979
Production: Denver Film Productions
Views: 9.093
IMDb: 6.710 291