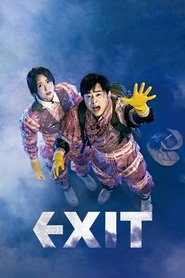 EXIT
When an unknown toxic gas strikes Seoul in an unprecedented act of terror, Yong-nam has just met Eui-ju from college by chance at his mother's birthday banquet. The city falls under sudden noxious gas attack and together, they must escape the panic-stricken city.
Actor: Cho Jung-seok, Lim Yoona, Goh Doo-shim, Park In-hwan, Kim Ji-young, Kang Ki-young, Kim Jong-goo, Kim Byeong-soon, Hwang Hyo-eun, Lee Bong-ryeon, Jung Min-sung
Director: Ryoo Seung-wan
Country: South Korea
Duration: 103 min.
Quality: HD
Release: Jul 31, 2019
Production: Filmmaker R&K, filmK
Views: 8.42
IMDb: 7.810 31