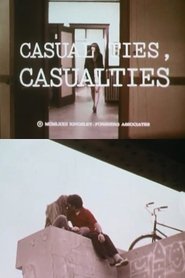 Casual Ties: Casualties
The experiences of a young girl help to focus attention on some psycho-social aspects of the venereal disease problem. Written and directed by Rolf Forsberg (maker of Parable, Stalked, Ark, One Friday).
Genre: Documentary, Drama
Actor:
Director: Rolf Forsberg
Country: United States of America
Duration: 13 min.
Quality: HD
Release: Jan 01, 1972
Production: Pyramid Films
Views: 0.6
IMDb: 010 0