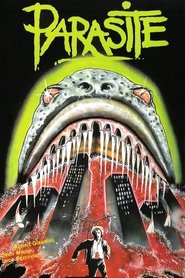 Parasite
Paul Dean has created a deadly parasite that is now attached to his stomach. He and his female companion, Patricia Welles, must find a way to destroy it while also trying to avoid Ricus, his rednecks, and an evil government agent named Merchant.
Genre: Horror, Science Fiction
Actor: Robert Glaudini, Demi Moore, Luca Bercovici, James Davidson, Al Fann, Tom Villard, Scott Thomson, Cherie Currie, Vivian Blaine, Joannelle Nadine Romero, Cheryl Smith
Director: Mac Ahlberg
Country: United States of America
Duration: 85 min.
Quality: HD
Release: Mar 12, 1982
Production:
Views: 4.884
IMDb: 510 25