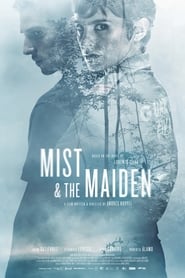 Mist and the Maiden
The corpse of a young man appears in a forest on the island of La Gomera, one of the Canary Islands. The case is closed with the indictment of a local politician who is finally exonerated. Three years later, Sergeant Bevilaqua and Corporal Chamorro join Corporal Anglada to reactivate the investigation.
Genre: Thriller, Drama, Crime, Mystery
Actor: Quim Gutiérrez, Verónica Echegui, Aura Garrido, Roberto Álamo, Marian Álvarez, Sanny van Heteren
Director: Irene Blecua
Country: Spain
Duration: 100 min.
Quality: HD
Release: Sep 01, 2017
Production: Hernández y Fernández Producciones Cinematográficas, Tornasol Films
Views: 4.233
IMDb: 5.510 41