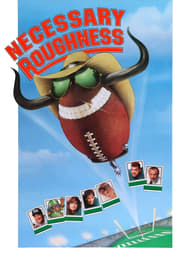 Necessary Roughness
When the Texas Southern Armadillos football team is disqualified for cheating and poor grades, the University is forced to pick from a team that actually goes to school. Will they even win a single game?
Genre: Comedy
Actor: Scott Bakula, Héctor Elizondo, Robert Loggia, Rob Schneider, Harley Jane Kozak, Larry Miller, Sinbad, Kathy Ireland, Jerry Rice, Jason Bateman
Director: Stan Dragoti
Country: United States of America
Duration: 108 min.
Quality: HD
Release: Sep 27, 1991
Production: Paramount
Views: 6.279
IMDb: 5.510 52