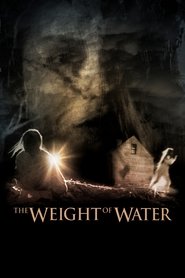 The Weight of Water
A newspaper photographer, Jean, researches the lurid and sensational axe murder of two women in 1873 as an editorial tie-in with a brutal modern double murder. She discovers a cache of papers that appear to give an account of the murders by an eyewitness.
Genre: Drama, Mystery, Thriller
Actor: Sean Penn, Catherine McCormack, Elizabeth Hurley, Sarah Polley, Josh Lucas, Ciarán Hinds, Richard Donat, Ulrich Thomsen, Anders W. Berthelsen, Joseph Rutten, John Walf
Director: Karl Júlíusson
Country: France, United States of America
Duration: 113 min.
Quality: HD
Release: Sep 25, 2000
Production: Palomar Pictures, Miracle Pictures
Views: 10.564
IMDb: 610 93