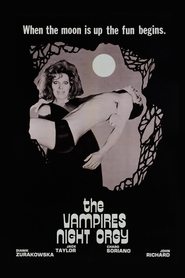 The Vampires' Night Orgy
A busload of tourists stops in to visit a small European town. What they don't know is that the town is completely inhabited by vampires.
Genre: Horror
Actor: Dyanik Zurakowska, Helga Liné, Jack Taylor, José Guardiola, Charo Soriano , Manuel de Blas, David Aller, Luis Ciges, Gaspar 'Indio' González, Fernando Bilbao
Director: León Klimovsky
Country: Italy, Spain
Duration: 80 min.
Quality: HD
Release: Jul 01, 1973
Production: José Frade Producciones Cinematográficas
Views: 0.798
IMDb: 410 4