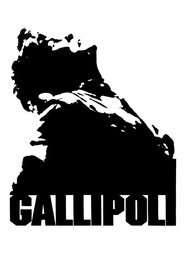 As World War I rages, brave and youthful Australians Archy and Frank—both agile runners—become friends and enlist in the Australian and New Zealand Army Corps together. They later find themselves part of the Dardanelles Campaign on the Gallipoli peninsula, a brutal eight-month conflict which pit the British and their allies against the Ottoman Empire and left over 500,000 men dead.
Genre: Adventure, Drama, History, War
Actor: Mel Gibson, Mark Lee, Bill Kerr, Gerda Nicolson, Harold Hopkins, Bill Hunter, Charles Lathalu Yunipingu, Heath Harris, Ron Graham, Robert Grubb, Tim McKenzie
Director: Peter Weir
Country: Australia
Duration: 112 min.
Quality: HD
Release: Aug 13, 1981
Production: R & R Films, Australian Film Commission
Views: 10.978
IMDb: 7.2 10 246